Haru the Mini Cow was never very comfortable. It was much smaller than the other cattle in his herd, he was not accepted and spent a lot of time alone.
But that all changed when he met his new best friends – a pack of dogs.
Amber Sullivan-Vo and her husband Anthony found Haru in a Craigslist post and decided to rescue him. They were eager to add Haru to their large herd but weren't sure the lone miniature cow would get along with their nine dogs. Slowly, they introduce Haru to the dog, and all their worries melt away.
"Haru really likes our dogs!" Sullivan-Waugh told US. "He warmed up [them] about a week later. "
Haru doesn't just get along with dogs – he acts like them too. Heifers will always go past sniffing new foster dogs living with their families and even get zoomed like dogs.
"When our dog was around letting them play or kissing him, he would put his head down," Sullivan-Waugh said.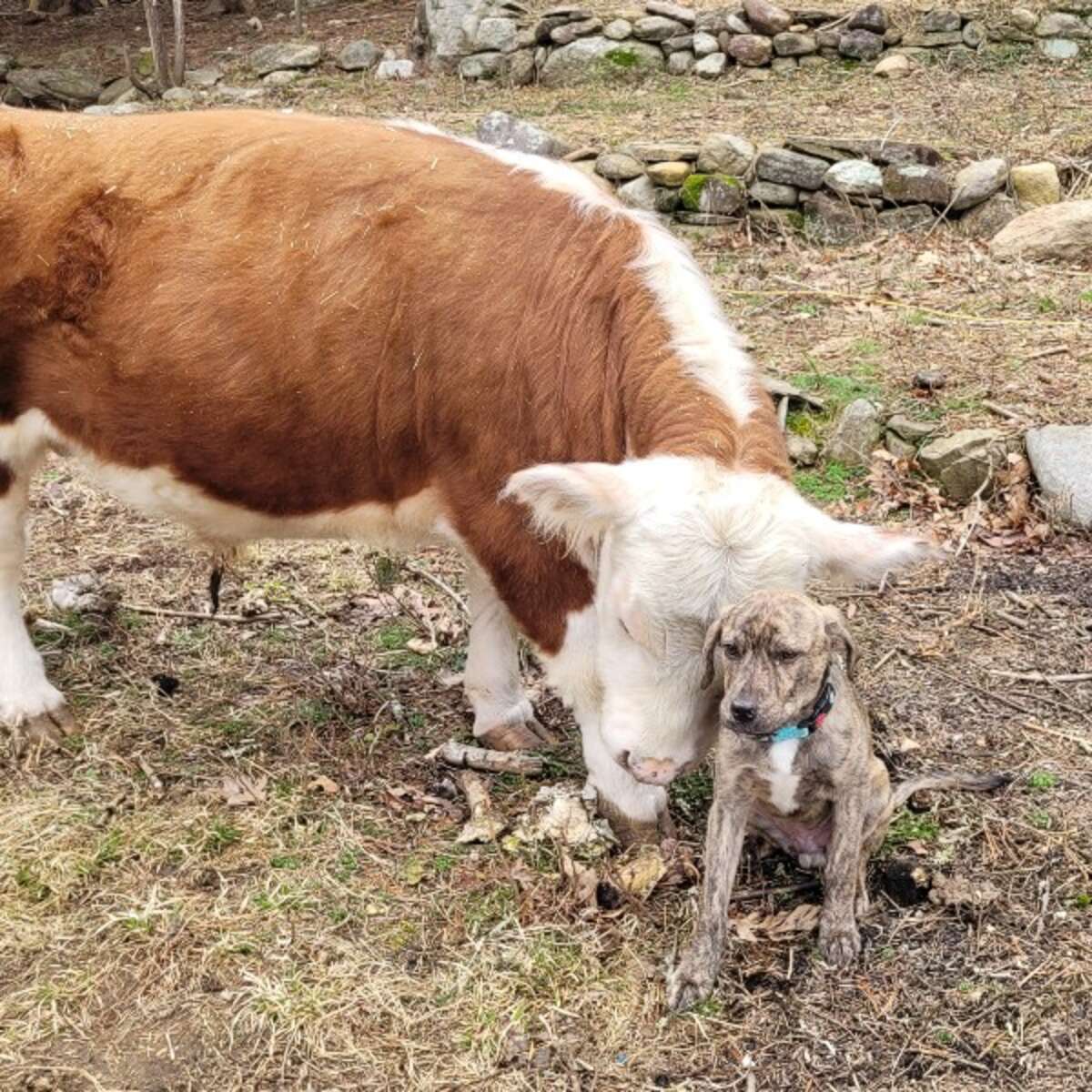 Dogs love Haru too – in fact, they think he's just another big dog.
"They were all hanging out in the yard," Sullivan-Waugh said.
View this post on Instagram
Although Haru is significantly heavier than his canine siblings, he is always careful not to harm the smaller animals. He made sure he was out of the way when he needed to, and when the family started getting a pair of puppies, it was clear that Haru was paying attention to them.
"He's very aware of his size," Sullivan-Waugh said. "If he runs around and plays and he sees the puppy is gone, he settles down quickly and stops running."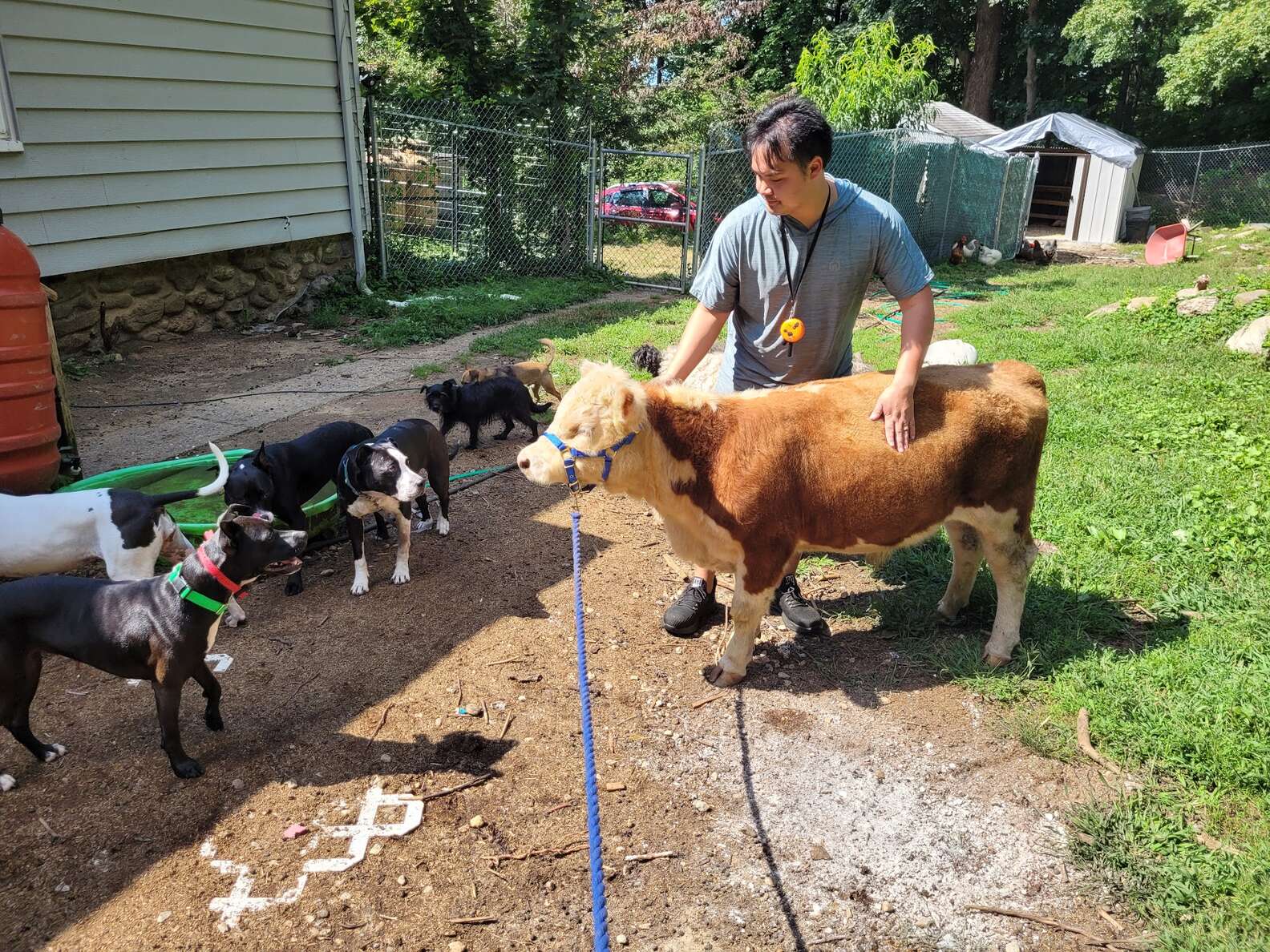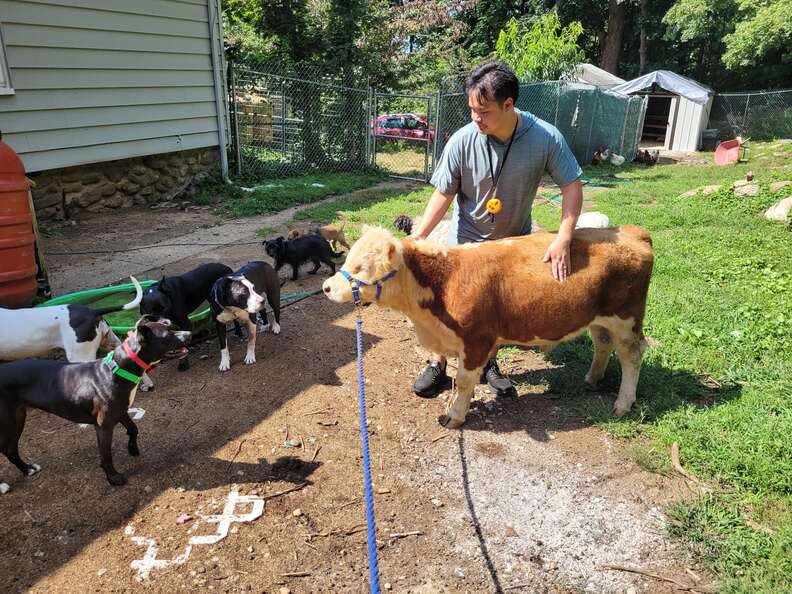 Haru's parents can't imagine life without him. While Haru may have been too small before, it's clear that in his new family, he's a perfect size.
You can keep up with Haru by following him and his dog friends on
Instagram
.