Chandler is an energetic dog so when she gets additionally Excited, it's special – but it takes something fantastic to happen.
Is it a big blue plastic pool full of ice cubes? Yes, that's it.
When Guo Meimei built an ice pool for the bulldogs in the backyard, Walter, who loved drinking water and chewing ice cubes, was the most excited. To Guo's surprise, Chandler was the first to dive when her dog saw the pool. She ran and jumped straight in, while Walter stood cautiously on the sidelines.
Guo was careful to set up the pool on sunny but not too hot days – because the drastic changes in temperature were too harsh for the cubs.
It seemed like the perfect temperature for Chandler, who hopped around the ice with such enthusiasm and determination as if she was inventing a new Olympic sport.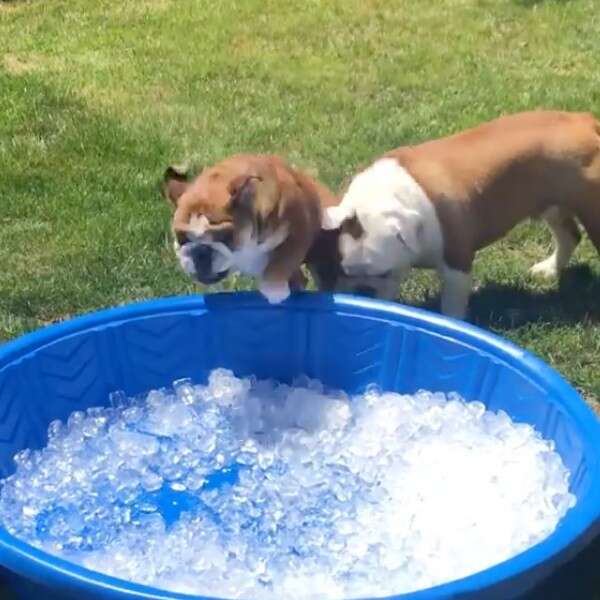 Chandler not only comforted his brother but also offered endless love to Guo.
"I always feel safe when Chandler is with me," Guo told The Dodo. "She likes to sleep on the bed like a human, with her head on the pillow."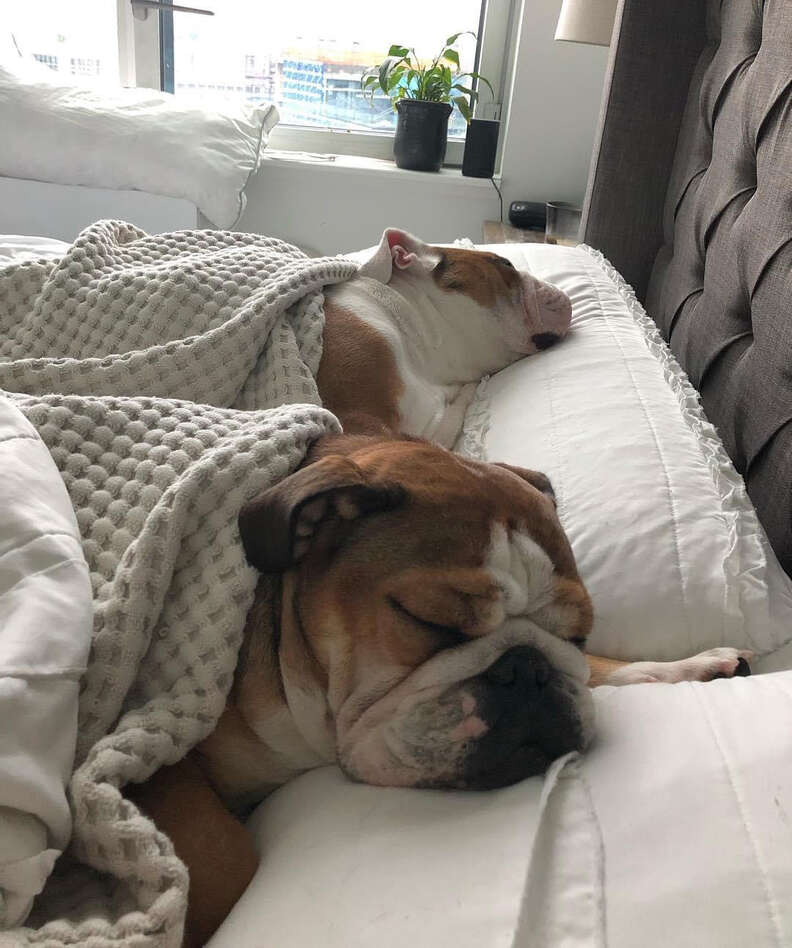 Clearly, Chandler is a puppy willing to give endless love and expect nothing in return.
But what if she happens to get a big pool full of ice cubes? Well, of course, she wouldn't say no.
You Can Follow Us On Google News Pet Story Time
If you love this story, please share it with your friends and family member